Anti-pull leash, width 1,9 cm, thickness 2,5 mm, long 1,90 m
Text, which you would like to have engraved on your leash, indicate with your order form - ''Personalized text''.

Anti-pull leash, width 1,9 cm, thickness 2,5 mm, long 1,90 m.
The diameter of the ring is 45 mm
The leash with the pulling solution goes together with any dog collar.
The leash is used for more positive teaching method, while teaching the dog to walk by your side without stretching the leash.
The leash gives you a higher level of comfort while walking out your dog, by protecting your hands.
This kind of anti-pull leash is suggested by professional trainers.
Usage: Connect the anti-pull leash to your dogs collar. Wrap the leashes end around the dogs chest, by pulling it through under the dog. On the top of his back, pull the leash through the metal circle.
The leash is perfect for walking and training your dog, ignoring the weather. It won't absorb moisture and is easy to clean.
FIND YOUR PETS COLLAR SIZE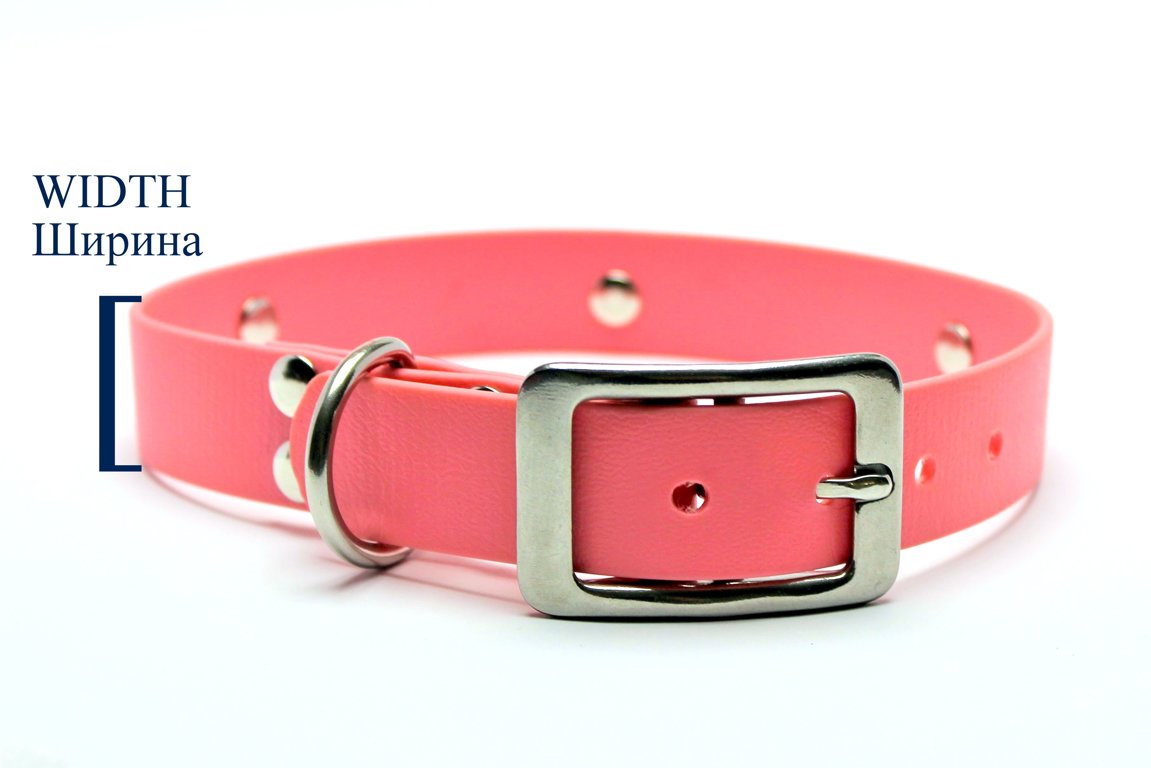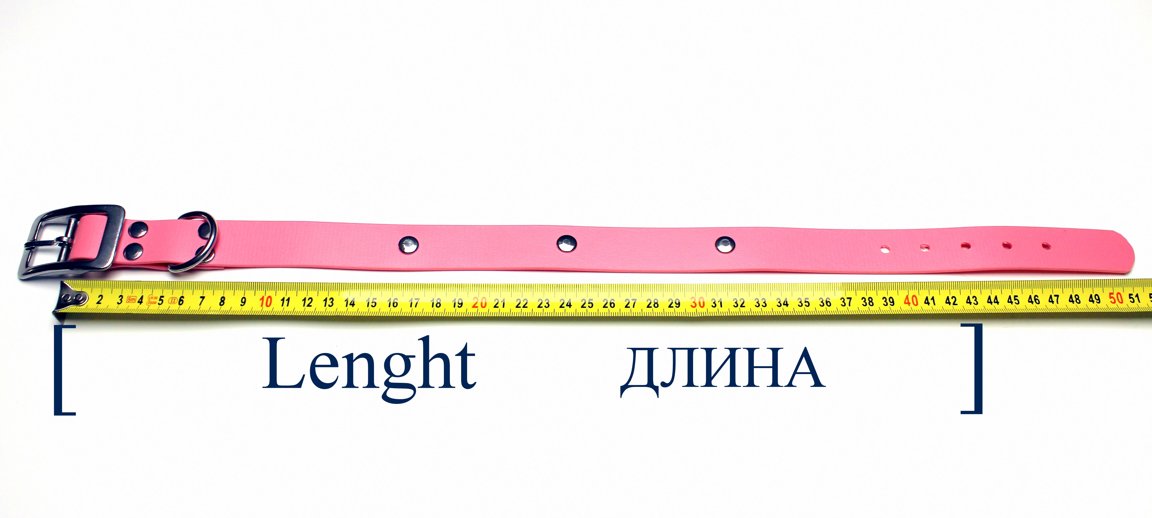 Using a tape measure, measure out your pets neck size as it's shown in the picture below. Choose one collar size that fits yours and your pets needs.