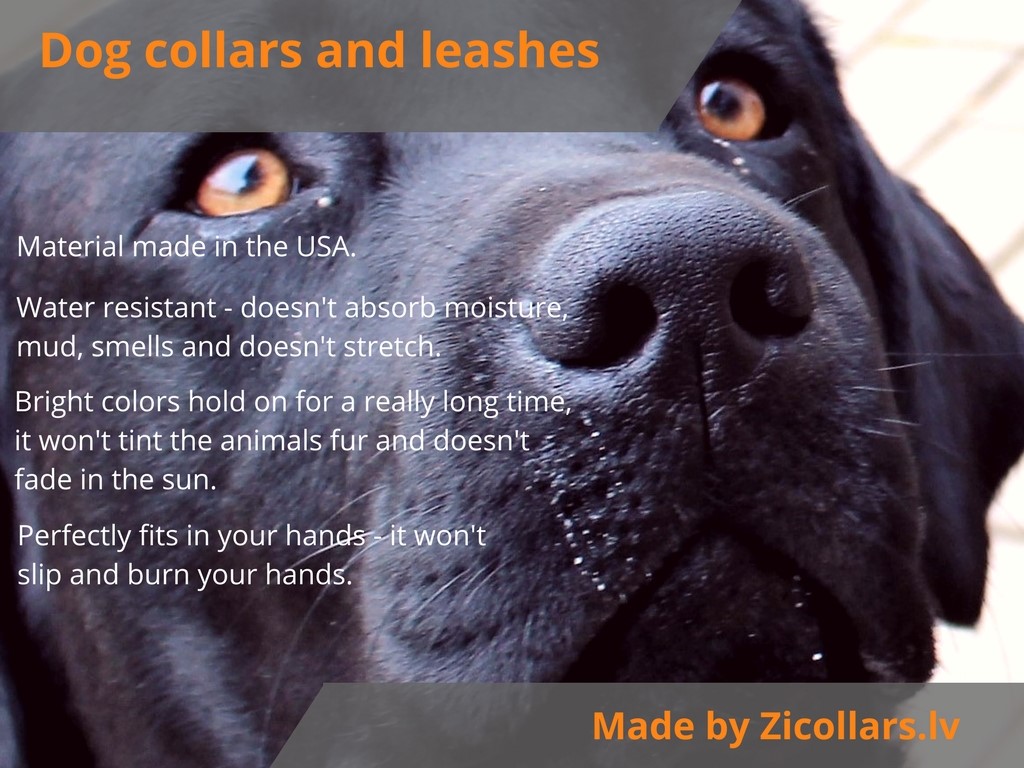 SIA Zicollars leashes and collars use a material Biothane made in the USA which amazingly replaces leather, nylon and cloth.
Easy to clean - Just wash it in water with soap and then dry it.

Durable - can withstand up to 450kg.

Water resistant - doesn't absorb moisture, mud, smells and doesn't stretch in moisture.

Bright colors - bright colors hold on for a really long time, it won't tint the animals fur, it doesn't fade in the sun and it won't harden when cold.

Perfectly fits in your hands - it won't slip and burn your hands.

It has a wide range of uses for animals (horses and dogs) in sports, construction, medicine and military.
0
.