Unique, stylish and a practical collar with your own writing on it!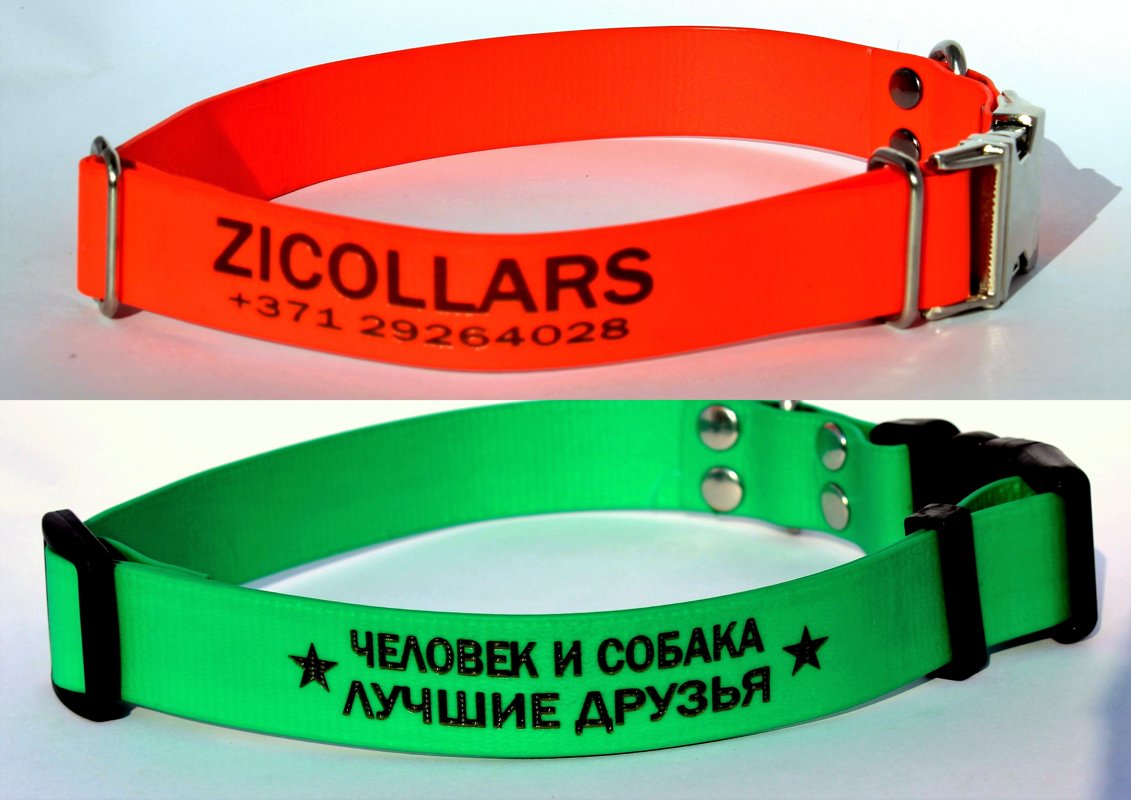 The majority of people can tell you that their dog is a part of their family. They will tell stories about their brave and smart dog's adventures! They will tell you every interesting personality trait that their dog has and this dog also wears a very special collar.



Practical - won't absorb moisture, durable, elastic and also very soft for your dogs neck, so it doesn't rub against it. It's easy to clean with just soap and water, and quickly dries out. Ideal for busy and purity loving people.
Stylish - nobody likes looking like everyone else... ZiCOLLARS offers bright and easy to nice collars and leashes, which are not just modern, but also quite durable. With a ZiCOLLARS collar the owner can show their dogs persona and their stylishness.
Unique – with a personalised writing you give other people information about your beloved pet as a person, independently to their size or section. Owners coordinates, dogs personality traits, hunter club, information about the dogs social work - canistherapy dog, guide dog, dog lifeguard on water or dog who helps keeping order in big events.


Made to be suitable for every situation with your dog - simple dog walk in the park or going for a swim in a salty sea. This collar and leash will be a loyal accessory for You and your dog.
Zicollars guarantees - our writing doesn't contain any poisonous chemicals and is safe to the wearer and can't be washed off.
Get your own Zicollars personalised collar and guarantee your pets safety in any situation.
When ordering a collar in shop, choose the additional option "Personalize", then enter your chosen text and font in the "Personalized inscription" section of the order.
Make sure that the text doesn't go over the 25 letter mark in each line.
Collars with a width of 2,5 cm can have the text in 2 lines.
Collars with a width of 1,9 cm can have the text in 1 line.
Choose the font you would like to use.