Dog collars Classic, width 2.5 cm
Text, which you would like to have engraved on your collar, indicate with your order form - ''Personalized text''.

Collars width 2.5 cm, thickness 2.5 mm. Stainless steel rivets. Stainless steel buckle.
Easy to clean - clean it in water with soap and wipe it off dry, anti-bacterial. Durable
Water durable - won't absorb moisture, mud, smells and won't stretch while wet.
Bright colours - Amazing colour durability, won't fade away, doesn't colour your pets fur coat.
The material is friendly to your pets skin and won't scratch it.
Best collar for swimming and daily usage.
FIND YOUR PETS COLLAR SIZE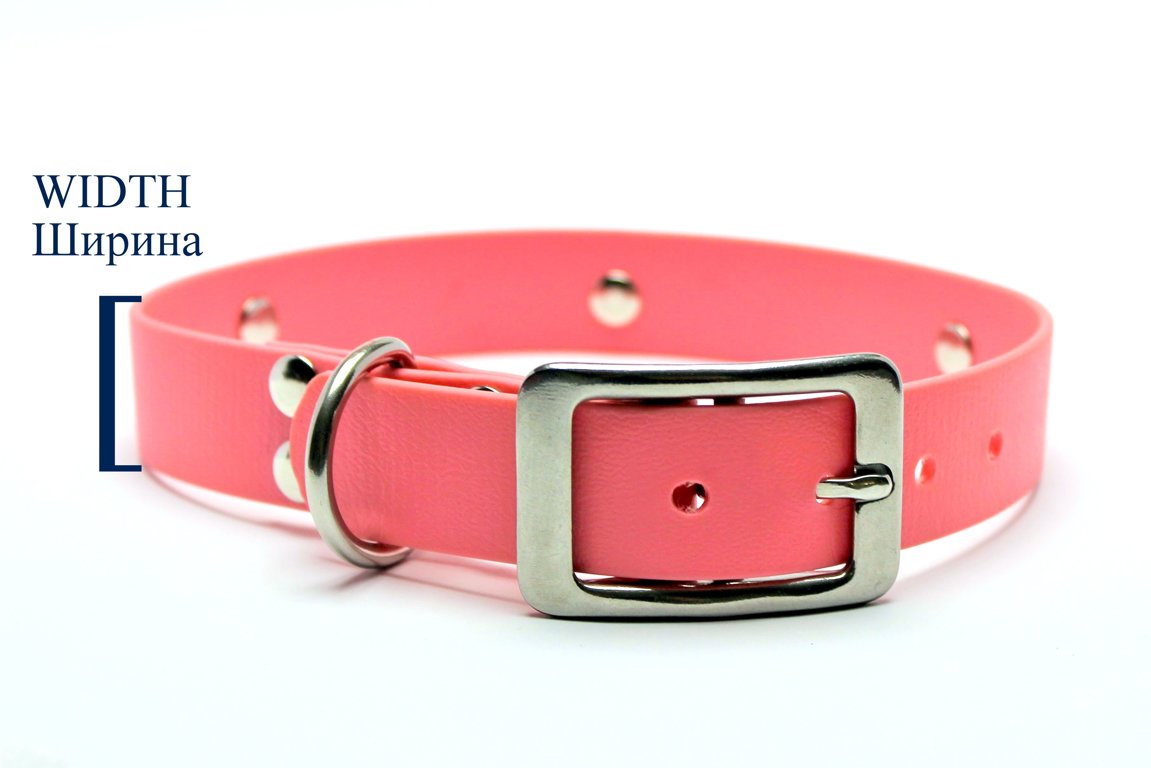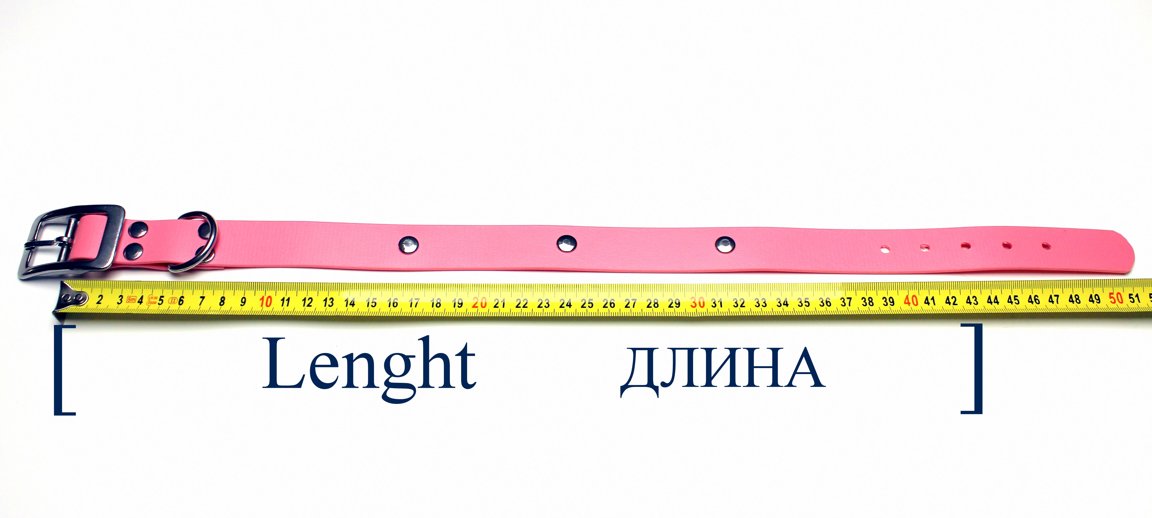 Using a tape measure, measure out your pets neck size as it's shown in the picture below. Choose one collar size that fits yours and your pets needs.